4 different GUMMIT gummies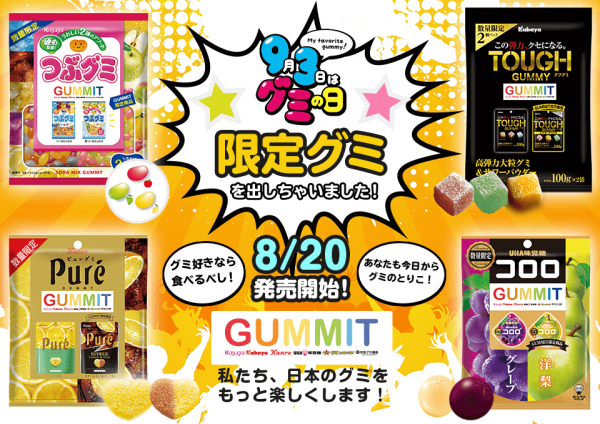 Picture from

@press (2018), "9月3日グミの日は原宿グミジャック!" グミの日前夜祭 大型イベント原宿グミパ の優先入場受付開始 グミ・キャンディーを扱う5社と日本グミ協会が1か月に亘るグミ尽くしのイベントを発表。, <https://www.atpress.ne.jp/news/162784>
As I wrote in previous post, there are four different types of GUMMIT gummy. As you know, all of them are definitely amazing gummies. However, some of you may be reluctant to buy every single GUMMIT gummy. So, this time, I am gonna pick up best gummy only for you! Alright, Let's go!!
This is what you want.
Look at the table I made. How it comes?? Let me explain!!
Pure gummy coke and lemon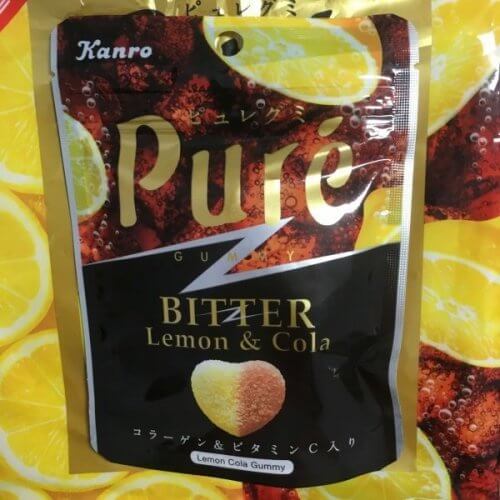 This gummy becomes No.1 in the division of balance, stylish, for present. It's a sure thing that coke and lemon are great conbination. As feature of pure gummy, it looks pretty heart-shape, with yellow and brown gradation looks stylish and package is also well designed. Plus, this gummy contains both collagen and vitamin-C. As I always say that GUMMIT is limited edition, it would be great for present as well. Why don't you give it to your friend who loves gummy? 
Tubu gummy Japanese soda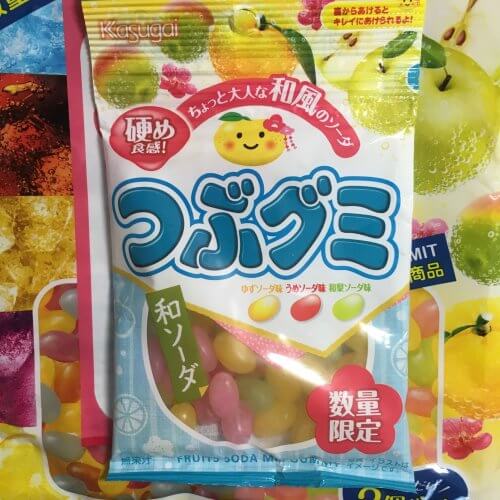 It becomes No.1 in the division of portion.  When you feel like having a lot of gummies, just choose Tubu gummy.  This time, they select yuze, plum and pear as flavors, it is totally different compare to their exiting flavors like Soda, Coke and lemon. They try to build a new image of Tubu gummy from kids to adult by using different fruit flavors. Those who wanna have more gummies as much as you want, just by Tube gummy. You will like it for sure!
Tough gummy energy drink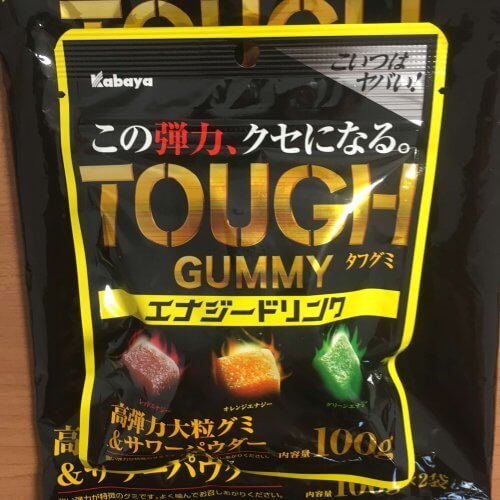 Tough gummy becomes No.1 in the dividion of hard-texture and portion. As you can see from name of the gummy, it focused on the hard and hard texture. I reckon it would be perfect for those who love hard-texture!!  For information, there are three flavors with different theme on each flavor, like Red-energy (Sour), Orange-energy (sweet), Green-energy (pungent), it is interesting!!
Cololo pear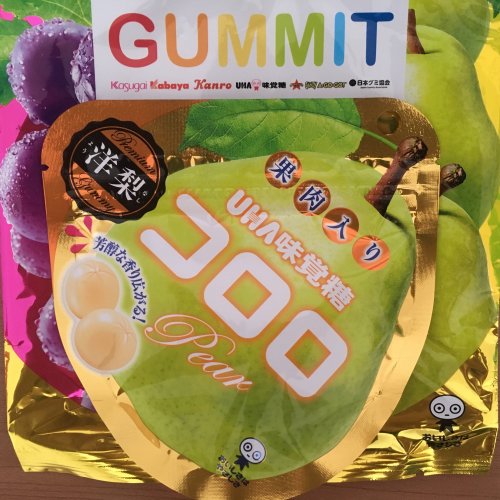 I wrote about Cololo pear before, so please check it out my previous page by URL below↓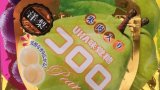 GUMMIT限定グミ コロロ! Premium Gummy GUMMIT COLOLO!!
...
It becomes No.1 in the division of the fruity, healthy, gorgeous and for present. You may be  wondering the division of the healthy, no worries, I am gonna explain how can Cololo pear become No.1 healthy gummy!
Every single lorries have nutrition information such as energy, carbohydrate, sugar and so on.
Plus, total carbohydrate=dietary fiber+carbohydrate.
So, I am thinking that less carbohydrate becomes healthier gummy (less sugar)! 
I calculate how much Carbohydrate is it each gummy (3.5g).  Result is below!!
carbohydrate/ 3.5g gummy
Pure gummy:2.90g Tubu gummy:3.5g  Cololo pear:2.3975g tough gummy:3.5g
Therefore, Cololo pear becomes healthier than the other three gummies!!
Those who are taking care of your body, please pick up healthy gummy, Cololo pear!
Sum up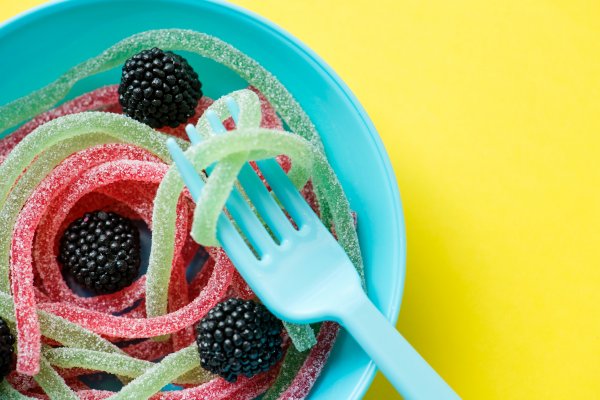 How is it!?
You can see that there is no same gummy and every single gummy has own unique features!
Honestly, I want you to try all, but it would be great if you find your favorite gummy.
That's all for today! Have a nice day!
2018.8.26 Rinto
HOW CAN YOU BUY GUMMIT GUMMIES.. Please check out my previous post below↓↓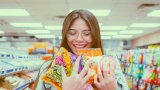 GUMMIT限定グミはどこで買えるの?? Where can we buy GUMMIT??
...